Super Singer is the most-watching Tamil singing competition show that airs on Vijay TV. This reality game show winners are selected through...
Vikram is an underrated as well as most talented actor in Tamil Cinema. Added to that, he is the only actor with...
Aleena Shaaji is called by her stage name "Ivana" and plays a child role in most of the movies. She has done...
Rachitha Mahalakshmi is a south Indian actress who appears mostly in Tamil, Kannada, and Telugu serials. She came into fame through the...
Nivisha aka Nivisha Kingkon is a movie & serial actress, anchor and model who predominantly works in Tamil serials. She also appears...
Hazel Shiny, a classical dancer and Tiktoker cover the hearts of everyone through her cute expression. She uses social media platforms to...
Kiran Rathod is an Indian actress and model who appears in Tamil, Telugu, Malayalam, Kannada, and Hindi movies. Rathod also worked as...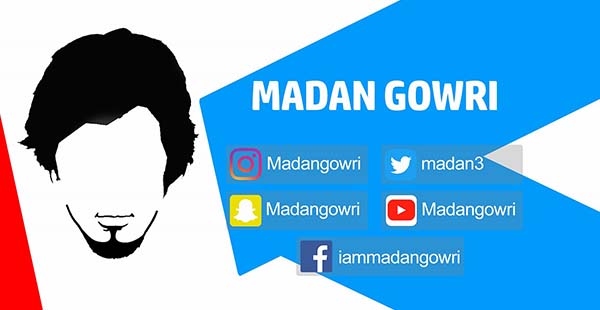 Madan Gowri is one of the most popular Indian YouTubers from Tamil Nadu. Madan Gowri videos are predominantly in the Tamil language....
Blacksheep Deepthi is a well known Youtuber, support actor, and inspirational icon for everyone. She has special titles from her fans as...
Brigida Saga (aka) Pavi teacher is a south Indian actress who mostly appears in the OTT platforms. She made fame through the...